Creatures, Crimes & Creativity (C3) Con

The next Creatures, Crimes & Creativity Con is being held on September 8-10, 2017 at the Sheraton Columbia Town Center in Columbia, MD. Look for more information coming soon!
Our purpose is to gather readers and writers of all genre fiction; including mystery, suspense, thriller, horror, sci-fi, fantasy and paranormal etc.
There will be panels to interest both writers and fans. All meals will be included and everyone will eat all of their meals together. There will be keynote speeches, guest interviews and so much more!
KEYNOTE SPEAKERS
NY Times Bestseller and 5-time

 Bram Stoker Award winner Jonathan Maberry!
JONATHAN MABERRY is a New York Times best-selling and multiple Bram Stoker Award-winning suspense author, editor, comic book writer, magazine feature writer, playwright, content creator and writing teacher/lecturer. He was named one of the Today's Top Ten Horror Writers. His books have been sold to more than two-dozen countries.
Maberry writes in several genres. His young adult fiction includes ROT & RUIN (2011; now in development for film; named in Booklist's Ten Best Horror Novels for Young Adults, a Bram Stoker and Pennsylvania Keystone to Reading winner; nominee for several state Teen Book Awards; winner of the Cybils Award, the Eva Perry Mock Printz medal, Dead Letter Best Novel Award, and four Melinda Awards); DUST & DECAY (winner of the 2011 Bram Stoker Award; FLESH & BONE (winner of the Bram Stoker Award; 2012); FIRE & ASH (2013); and BITS AND PIECES (2015), a collection of stories set in the world of ROT & RUIN. His thrillers include The Joe Ledger Thrillers from St. Martin's Griffin: PATIENT ZERO, 2009, winner of the Black Quill and a Bram Stoker Award finalist for Best Novel; THE DRAGON FACTORY, 2010; THE KING OF PLAGUES, 2011; ASSASSIN'S CODE, 2011; EXTINCTION MACHINE, 2013; CODE ZER0, 2014; PREDATOR ONE, 2015; JOE LEDGER: SPECIAL OPS (2015), a collection of Joe Ledger short stories; and the soon-to-be-released KILL SWITCH (April 2016).
We are thrilled to have New York Times Bestselling thriller author Peter Blauner as on of our two keynote speakers!

Peter Blauner started in journalism. He was a reporter for the Newark Star-Ledger and the Norwich Bulletin in Connecticut, and wrote for the New York magazine. In 1988 Blauner took a leave of absence from journalism and spent six months as a volunteer probation officer as research for his first novel Slow Motion Riot

. It won the Edgar award, and was named an "International Book of the Year" in the Times Literary Supplement. 

For The Intruder

, Blauner spent a year as a volunteer at a homeless shelter and visited the underground dwellings of "mole people" living beneath Manhattan's Riverside Park. That novel was a New York Times bestseller. 

Blauner has been on the writing staff of three shows in the Law & Order franchise and was a co-executive producer of Law & Order: SVU. More recently, he has been writing as a co-executive producer for "Blue Bloods." His next novel, Proving Ground

, is scheduled for release in 2017.
LOCAL GUEST SPEAKERS
David Swinson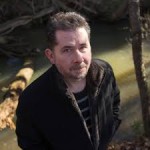 David Swinson's first novel, A Detailed Man, has been called "A relentless tour of DC
's most crime-ridden streets, with many beautifully written surprises, and darker than the deepest noir." The follow-up, The Second Girl, was named "One of the b
est crime novels of 2016!" in The New York Times Book Review. Swinson currently lives in Northern Virginia with his wife, daughter, bull mastiff, and bearded dragon. His next book, Crime Song

is due for release in the summer 2017 by Mulholland Books.
Swinson is a highly decorated member of the Washington DC Metropolitan Police Department. After time as a uniformed officer in the Gun Recovery Unit he went undercover targeting narcotics and crimes in progress. As an investigator he covered burglary, armed robbery and homicides. Promoted to detective he ultimately became DC's lead investigator for serial burglaries, high profile cases and organized criminal operations.
Debbi Mack

Debbi Mack's first novel, Identity Crisis, hit the New York Times ebook bestseller list in 2011 and is the first in the Sam McRae Mystery series. Her second novel, Least Wanted, became a Kindle bestseller during the summer of 2011 in the U.S. and the U.K. The third and fourth novels in the series are Riptide and Deep Six. The main character is a Maryland lawyer-sleuth named Stephanie Ann "Sam" McRae. Debbi has also written a young adult novel called Invisible Me 

and published several short stories, including one nominated for a Derringer Award. She's compiled her short stories into an anthology called 

Five Uneasy Pieces

. 

Debbi has a podcast called The Crime Cafe, where she interviews crime fiction, true crime, suspense, and thriller authors. Those podcasts are available in video and audio format on this website, and can be downloaded for free here, or from iTunes, Google Play or SoundCloud. Debbi has previously reviewed books for Mystery Scene Magazine

, and this website has links to those reviews. 

Debbi has also adapted her first novel into a screenplay, at the request of Maryland film producer, Lisa Tuvalo, who's optioned the book. She's also written a feature film screenplay called The Enemy Within

, which made the finals in the Creative World Awards and New York Screenplay Contests in 2015, as well as the Second Round in the 2014 Austin Film Festival screenplay contest. 

The Enemy Within

 was chosen to be in the spotlight at ScriptDC 2015. 

Debbi is contemplating creating a series of Portia Maddox novels, as well as writing a memoir about her road to becoming a published author — a story so strange, she couldn't make it up if she tried.
Win a new Kindle at the 2016 C3 Con just for tweeting. 

Here's how!