The next Creatures, Crimes & Creativity Con is being held on September 13-15, 2019 at the Sheraton Columbia Town Center in Columbia, MD. 
Our purpose is to gather readers and writers of all genre fiction; including mystery, suspense, romance, thriller, horror, sci-fi, fantasy and paranormal etc.
There will be panels to interest both writers and fans. All meals will be included and everyone will eat all of their meals together. There will be keynote speeches, guest interviews and Friday night we will have Noir At The Bar! All of this and so much more!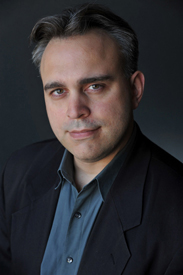 David Mack will be our second keynote speaker! Mack is the award-winning and New York Times bestselling author of more than thirty novels and numerous short works of science fiction, fantasy, and adventure, including the Star Trek Destiny and Cold Equations trilogies.
Beyond prose, Mack's writing credits span several media, including television (for produced episodes of Star Trek: Deep Space Nine), film, and comic books.
Mack's most recently published novels are Star Trek: Discovery – Desperate Hours, Star Trek: Titan – Fortune of War, and The Midnight Front, the first book of his new Dark Arts series.
His upcoming works include The Iron Codex (2019) and The Shadow Commission (2020), books two and three, respectively, of his Dark Arts series published by Tor Books.
Mack resides in New York City with his wife, Kara.
---
O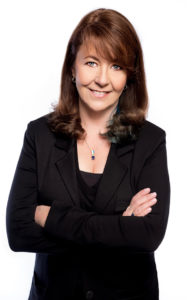 ur first 2019 keynote has been identified and we are thrilled to announce that New York Times bestselling and Anthony Award-winning author Julie Hyzy has accepted our invite for the 2019 con!!
Julie Hyzy loves to write. Except not about herself. And definitely not in the third person.
A committed introvert, Julie finds it difficult to talk about her own accomplishments. Even though she's euphoric to be a New York Times bestseller and ecstatic that her books and short stories have won the Anthony, Barry, Phobos, and Derringer awards (the Anthony award twice!), she struggles to share news of her good fortune without feeling awkward.
Born and raised in the Little Village neighborhood on Chicago's South side, Julie always knew she'd be a writer. Family and friends convinced her she'd starve as a freelancer (for many years, that prediction wasn't wrong) so she studied business at Loyola University and went on to do some banking, investment, and business-y things. She married one of her college fraternity brothers, Curt­, and they have three amazing and wonderful daughters, now grown. Julie has no trouble at all talking about how great her husband and kids are, BTW.
Although known best for her White House Chef Mysteries and her Manor House Mystery series, Julie has always (even as a child) had a passion for exploring darker themes. She's excited to be able to do just that in Virtual Sabotage, an "eerily plausible tale" (Publishers Weekly, August 13, 2018) with her brand new, fierce protagonist, Kenna Ward.
---
Guest Author just announced!
We welcome Alan Orloff to our list of esteemed authors for the 2019 C3 Con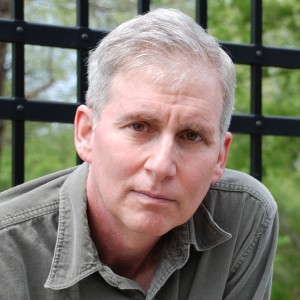 Alan Orloff's debut mystery, Diamonds for the Dead was published in 2010 with Midnight Ink, and went on to be nominated for an Agatha Award for Best First Novel. He published two more novels with Midnight Ink, Killer Routine in 2011 and Deadly Campaign in 2012, a duology in his Last Laff Mystery Series.
His suspense novel, Running From the Past (2015), an Amazon Kindle Scout selection, and his latest thriller, Pray for the Innocent (2018), are both published by Amazon's new imprint, Kindle Press.
His story, "Rule Number One" (originally published in Snowbound, from Level Best Books), was selected for the 2018 edition of The Best American Mystery Stories anthology, edited by Louise Penny and Otto Penzler.
His story, "Happy Birthday" (published on Shotgun Honey), was a 2018 Derringer Award Finalist in the Flash Fiction category.
He's been a guest editor for SmokeLong Quarterly, and has served on the editorial selection panel for Chesapeake Crimes' collection, Homicidal Holidays. His recipe, KILLER TOFU, was included in The Mystery Writers of America Cookbook (ed. Kate White), published by Quirk Books.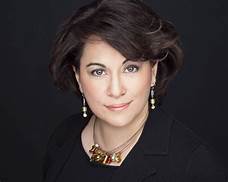 Alma Katsu is the author of The Hunger, a re-imagining of the story of the Donner Party with a horror twist. The Hungermade NPR's list of the 100 Best Horror Stories, was named one of the 21 best horror novels written by a woman, and was selected as a most-anticipated Spring 2018 pick by The Guardian, Bustle, Pop Sugar, io9, and many other media outlets.
The Taker, her debut novel, has been compared to the early works of Anne Rice and Diana Gabaldon's Outlander for combining historical, the supernatural, and fantasy into one story. The Taker was named a Top Ten Debut Novel of 2011 by Booklist, was nominated for a Goodreads Readers Choice award, and has been published in over 10 languages. It is the first in an award-winning trilogy that includes The Reckoning and The Descent.
​
In addition to her novels, she has been a signature reviewer for Publishers Weekly, and a contributor to the Huffington Post. She is a graduate of the Johns Hopkins Writing Program and Brandeis University, where she studied with novelist John Irving.
Prior to publication of her first novel, Ms. Katsu had a long career in intelligence, working for several US agencies and a think tank. She currently is a consultant on emerging technologies.
Catch up with us for all of the latest news and information on our Facebook page.
Win a new Kindle at the 2019 C3 Con just for tweeting.  Here's how!
---