The next Creatures, Crimes & Creativity Con is going to be held on September 30 – October 2, 2016 at the Sheraton Columbia Town Center in Columbia, MD. Look for more information coming soon!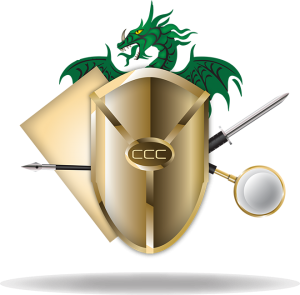 Our purpose is to gather readers and writers of all genre fiction; including mystery, suspense, thriller, horror, sci-fi, fantasy and paranormal etc.
PREVIOUS YEAR KEYNOTE SPEAKERS

We will all dine together and hear presentations from our impressive key note speakers Heather Graham and F. Paul Wilson. Our primary objective is to provide opportunities for authors and fans to meet and mingle, chat and network, and strengthen the bond between the creators of genre fiction and those who enjoy reading it.

F. Paul Wilson is the award-winning author of the Repairman Jack series and more than 40 books spanning science fiction, horror thrillers, contemporary thrillers, Young Adult books and some novels that defy categorization.

 

New York Times and USA Today best-selling author Heather Graham also writes as Shannon Drake. She has written over one hundred novels and novellas in romantic suspense, historical romance, vampire fiction, time travel, occult, and Christmas holiday genre.

LOCAL GUEST SPEAKERS

 

Our guest speakers will be involved in two interesting and informative Q&A sessions about their writing processes, latest endeavors and how they have been able to be successful in this ever changing industry.

Andy Straka 

 

S.D. Skye is the award-winning author of the J.J. McCall espionage series. Avid readers AND thriller writers will want to hear from this former FBI Intelligence Operations Specialist and counterintelligence expert.

 

Andy Straka is the #1 Amazon bestselling author of the Frank Pavlicek private eye series. Avid readers AND mystery writers will want to meet this genre-spanning author whose science fiction Dragonflies was recently optioned for film and television.
Win a new Kindle at the 2016 C3 Con just for tweeting. 

Here's how!
Join in on the conversations on the C3 Facebook page!
---