The next Creatures, Crimes & Creativity Con is being held on September 13-15, 2019 at the Sheraton Columbia Town Center in Columbia, MD. 
Our purpose is to gather readers and writers of all genre fiction; including mystery, suspense, romance, thriller, horror, sci-fi, fantasy and paranormal etc.
There will be panels to interest both writers and fans. All meals will be included and everyone will eat all of their meals together. There will be keynote speeches, guest interviews and Friday night we will have Noir At The Bar! All of this and so much more!
O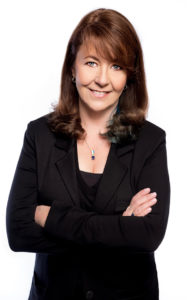 ur first 2019 keynote has been identified and we are thrilled to announce that New York Times bestselling and Anthony Award-winning author Julie Hyzy has accepted our invite for the 2019 con!!
Julie Hyzy loves to write. Except not about herself. And definitely not in the third person.
A committed introvert, Julie finds it difficult to talk about her own accomplishments. Even though she's euphoric to be a New York Times bestseller and ecstatic that her books and short stories have won the Anthony, Barry, Phobos, and Derringer awards (the Anthony award twice!), she struggles to share news of her good fortune without feeling awkward.
Born and raised in the Little Village neighborhood on Chicago's South side, Julie always knew she'd be a writer. Family and friends convinced her she'd starve as a freelancer (for many years, that prediction wasn't wrong) so she studied business at Loyola University and went on to do some banking, investment, and business-y things. She married one of her college fraternity brothers, Curt­, and they have three amazing and wonderful daughters, now grown. Julie has no trouble at all talking about how great her husband and kids are, BTW.
Although known best for her White House Chef Mysteries and her Manor House Mystery series, Julie has always (even as a child) had a passion for exploring darker themes. She's excited to be able to do just that in Virtual Sabotage, an "eerily plausible tale" (Publishers Weekly, August 13, 2018) with her brand new, fierce protagonist, Kenna Ward.
Catch up with us for all of the latest news and information on our Facebook page.
Win a new Kindle at the 2019 C3 Con just for tweeting.  Here's how!
---