The next Creatures, Crimes & Creativity Con is being held on August 28-30, 2020 at the Sheraton Columbia Town Center in Columbia, MD. 
Our purpose is to gather readers and writers of all genre fiction; including mystery, suspense, romance, thriller, horror, sci-fi, fantasy and paranormal etc.
There will be panels to interest both writers and fans. All meals will be included and everyone will eat all of their meals together. There will be keynote speeches, guest interviews and Friday night we will have Noir At The Bar! All of this and so much more!
At C3 we always have the best keynotes and 2020 is no exception. We are enormously pleased to announce that Hank Phillippe Ryan has accepted our invitation to be a keynote for out con in 2020.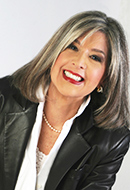 HANK PHILLIPPI RYAN is the on-air investigative reporter for Boston's WHDH-TV. She's won 36 EMMYs and dozens more journalism honors. The nationally bestselling author of 11 mysteries, Ryan's also an award-winner in her second profession—with five Agathas, three Anthonys, two Macavitys, the Daphne, and for THE OTHER WOMAN, the coveted Mary Higgins Clark Award. Critics call her "a master of suspense" and "a superb and gifted storyteller" and she is the only author to have won the Agatha in four different categories: Best First, Best Novel, Best Short Story and Best Non-Fiction. Her novels have been named Library Journal's Best of 2014, 2015 and 2016. Her highly-acclaimed first standalone psychological suspense, TRUST ME, is an Agatha Nominee and was also named a Best Thriller by New York Post, BOOK BUB, Real Simple Magazine, CrimeReads and Criminal Element. Hank's newest book is THE MURDER LIST. NYT bestseller Liv Constantine calls it "an exhilarating thrill ride," A.J. Finn says, "exciting, explosive, relentless," B.A. Paris says it's "her best yet," and Library Journal starred review says, Masterly plotted—with a twisted ending—a riveting, character-driven story." Hank is a founder of MWA University and past president of National Sisters in Crime. Visit Hank online at HankPhillippiRyan.com, on Twitter @HankPRyan, on Instagram @hankpryan and on Facebook at HankPhillippiRyanAuthor.
Our second local guest for our 2020 lineup will be none other than the amazing James Grady!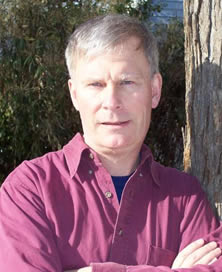 James Grady has published more than a dozen novels, a handful of short stories, and worked in both feature films and television. His first novel, Six Days of the Condor, was made into a classic Robert Redford movie. Grady's been both a U.S. Senate aide and a national investigative reporter. Grady's writing honors include France's Grand Prix du Roman Noir (2001) and Italy's Raymond Chandler Medal (2003). He has two children and lives with his wife inside Washington, D.C.'s beltway.
Starting off our 2020 lineup we are pleased to announce our first guest author will be Kathleen Barber.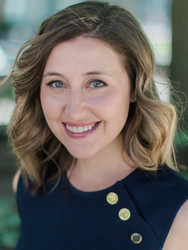 Kathleen Barber is a former attorney, incurable wanderer, and yoga enthusiast. Originally from Galesburg, Illinois, she is a graduate of the University of Illinois and Northwestern University School of Law. She now lives in Washington, DC, with her husband and son. Her first novel ARE YOU SLEEPING (Gallery Books/Simon & Schuster, August 2017) is being adapted into a series called "Truth Be Told" for Apple TV+ by Reese Witherspoon's Hello Sunshine. Her second novel FOLLOW ME is forthcoming from Gallery Books on February 25, 2020.
More to come on Kathleen and the class she will be teaching at C3 2020! (more…)
---