C3 2020
The next Creatures, Crimes & Creativity Con is being held on August 28-30, 2020 at the Doubletree Hilton Hotel, Columbia MD.
Welcome to the Creatures, Crimes & Creativity Con
Our purpose is to gather readers and writers of all genre fiction; including mystery, suspense, romance, thriller, horror, sci-fi, fantasy and paranormal etc.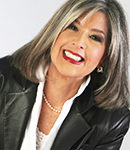 HANK PHILLIPPI RYAN is an on-air investigative reporter for Boston's WHDH-TV, winning 36 EMMYs and dozens more journalism honors. Nationally bestselling author of 11 thrillers, Ryan's also an award-winner in her second profession—with five Agathas, three Anthonys, the Daphne, and the coveted Mary Higgins Clark Award. Critics call her "a master of suspense." highly-acclaimed TRUST ME is an Agatha nominee and chosen for numerous prestigious Best of 2018 lists. Hank's newest book is THE MURDER LIST: an Agatha and Mary Higgins Clark Award nominee. The Library Journal starred review says, "Masterly plotted—with a twisted ending—a riveting, character-driven story."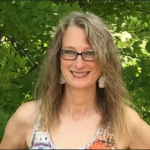 Air Force veteran LARISSA IONE traded in a career in meteorology to pursue her passion of writing. She has since published dozens of books, hit several bestseller lists, including the New York Times and USA Today, and has been nominated for a RITA award. She now spends her days in pajamas with her computer, strong coffee, and supernatural worlds. She believes in celebrating everything, and would never be caught without a bottle of Champagne chilling in the fridge…just in case. She currently lives in Wisconsin with her retired U.S. Coast Guard husband, her son, a rescue cat named Vegas, and her very own hellhounds, a King Shepherd named Hexe and a Belgian Malinois named Duvel.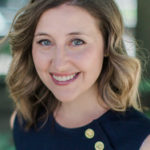 Kathleen Barber is a former attorney, incurable wanderer, and yoga enthusiast. Originally from Galesburg, Illinois, she is a graduate of the University of Illinois and Northwestern University School of Law. She now lives in Washington, DC, with her husband and son. Her first novel ARE YOU SLEEPING (Gallery Books/Simon & Schuster, August 2017) is being adapted into a series called "Truth Be Told" for Apple TV+ by Reese Witherspoon's Hello Sunshine. Her second novel FOLLOW ME is forthcoming from Gallery Books on February 25, 2020.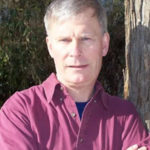 James Grady has published more than a dozen novels, a handful of short stories, and worked in both feature films and television. His first novel, Six Days of the Condor, was made into a classic Robert Redford movie. Grady's been both a U.S. Senate aide and a national investigative reporter. Grady's writing honors include France's Grand Prix du Roman Noir (2001) and Italy's Raymond Chandler Medal (2003). He has two children and lives with his wife inside Washington, D.C.'s beltway.